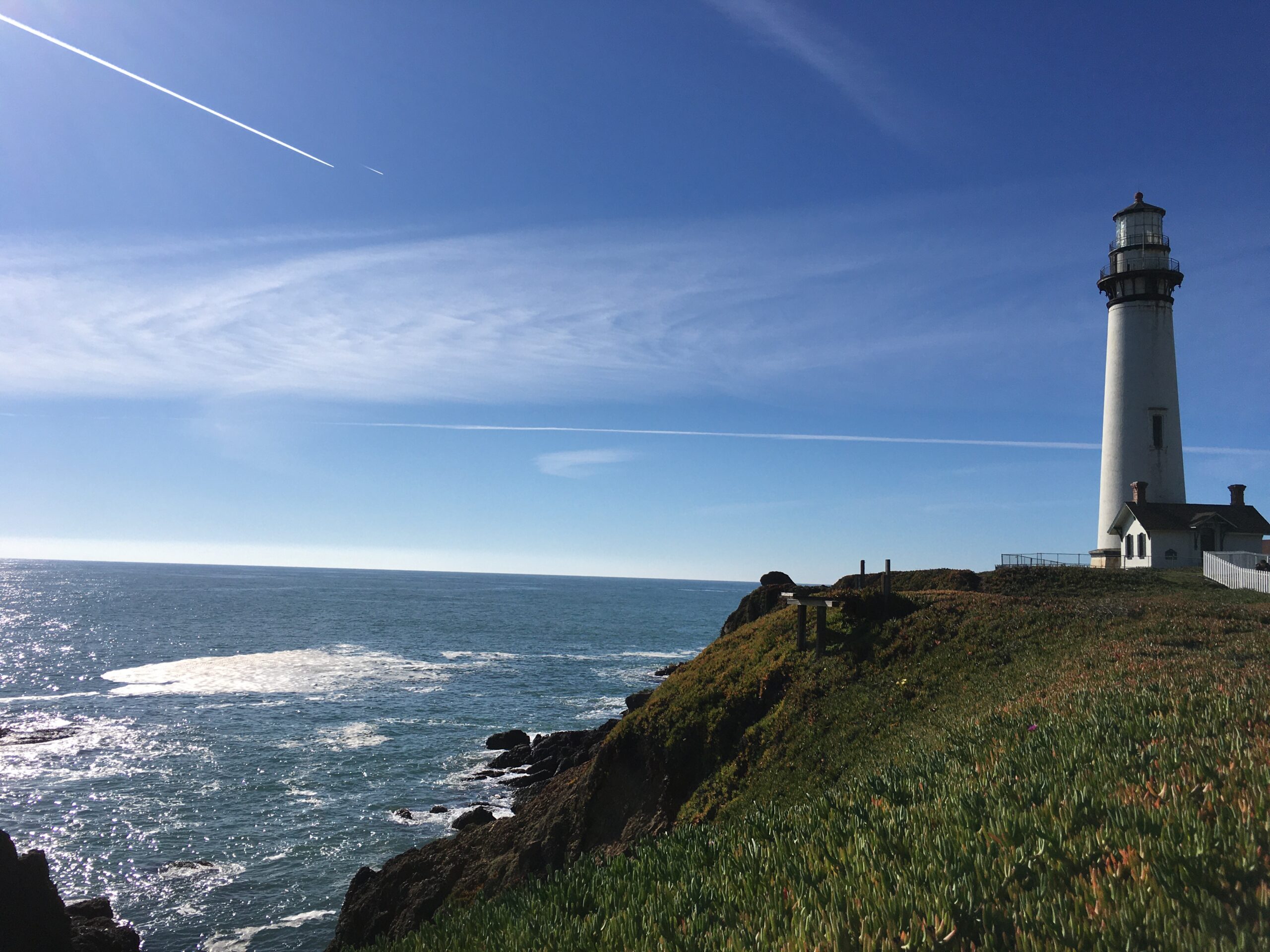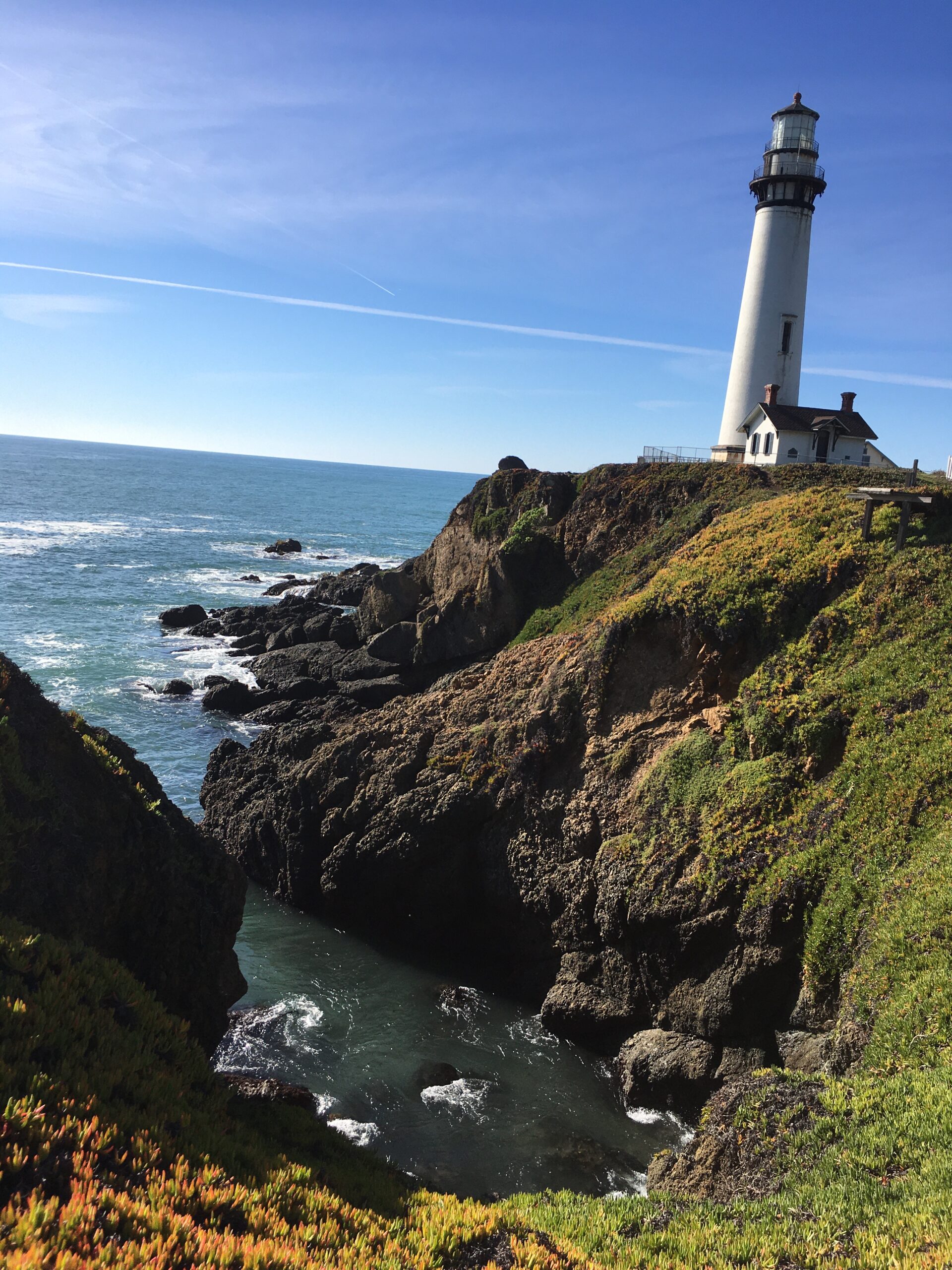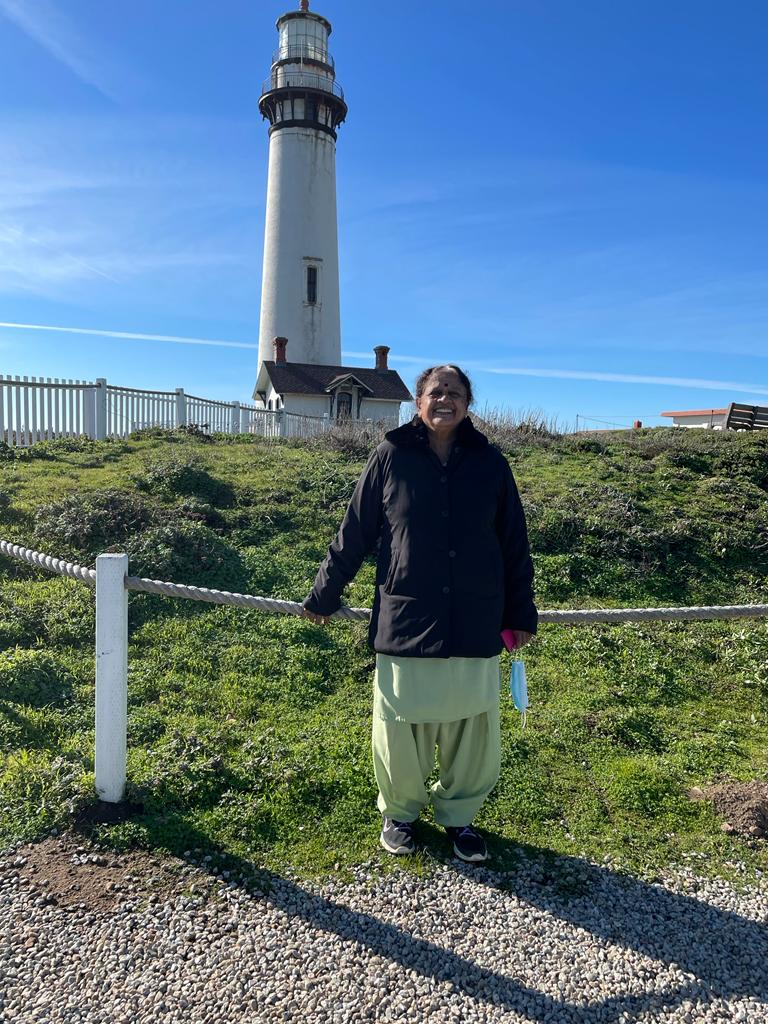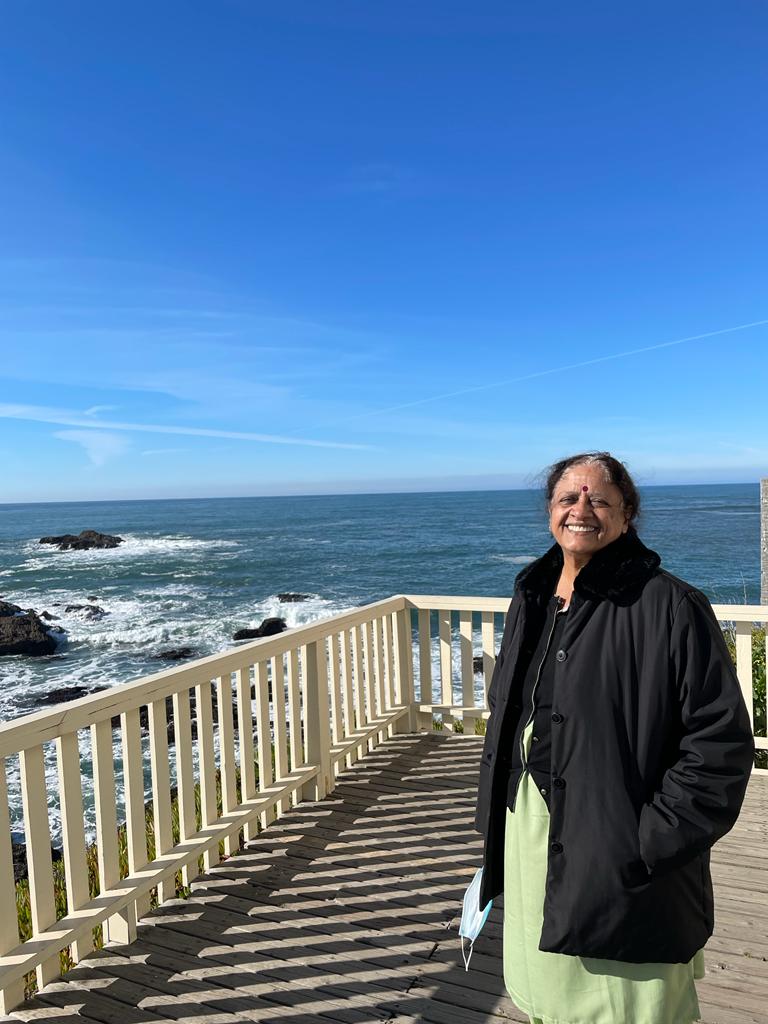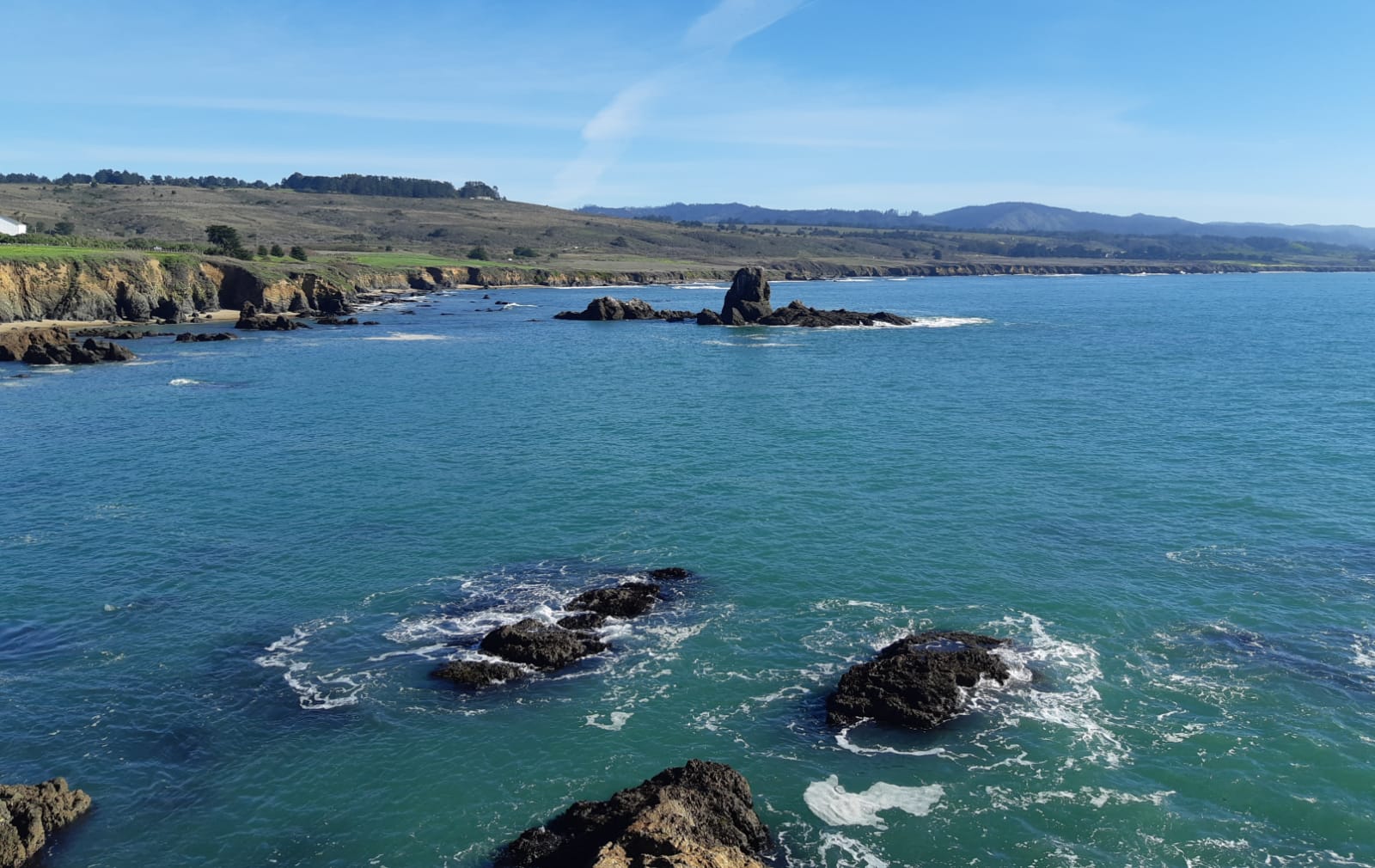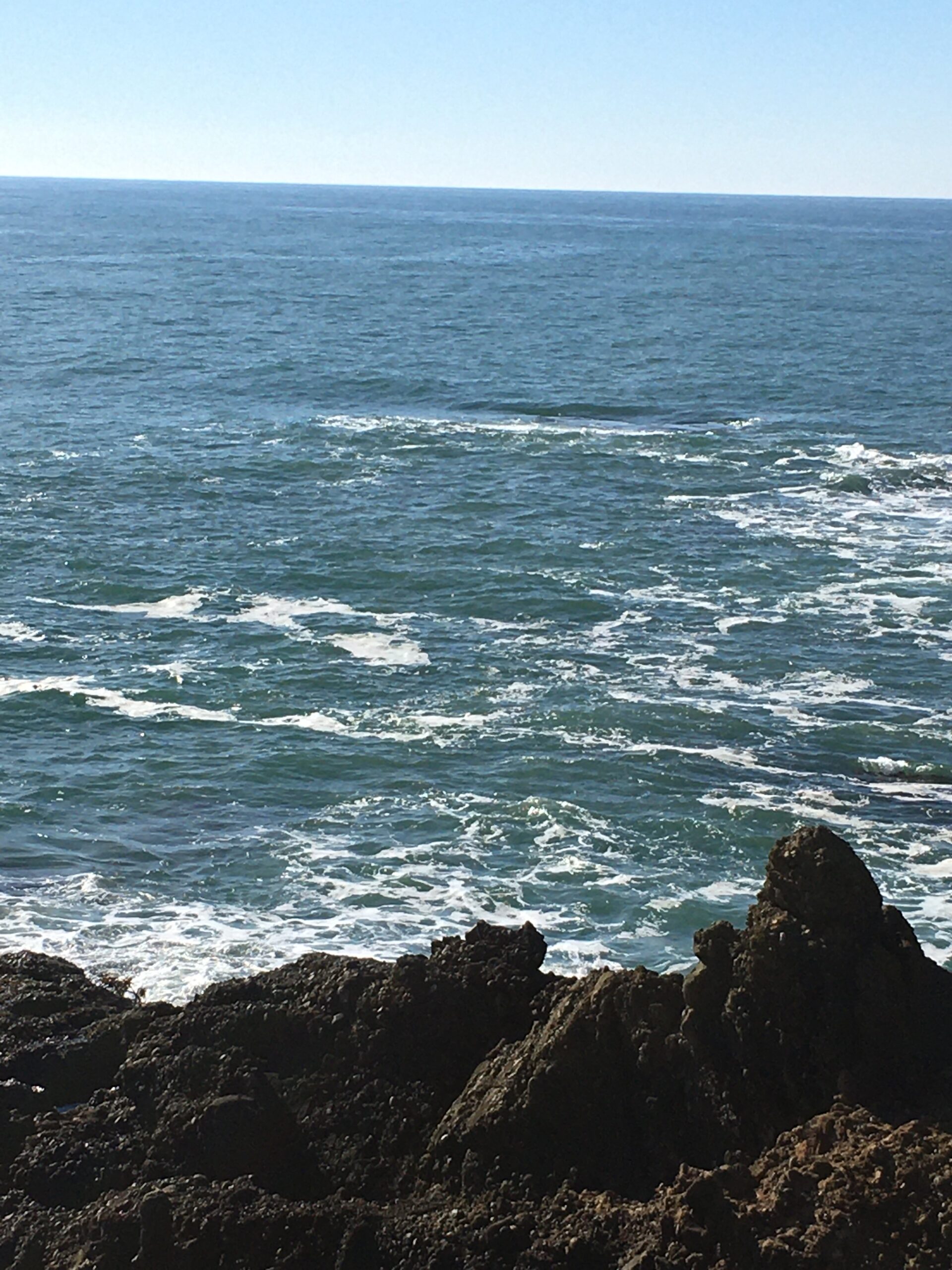 When we decided to travel, it was the first overseas trip we were taking in 2 years. Though excited, we were a little nervous too. There were a number of new requirements that needed to be addressed.
After all that, we set off for Foster City, California where my daughter lives. We hadn't met her family for two years and were very excited.
What we didn't anticipate was the weather. It was cold! We had been living in Bangalore, which is a comfortable 20 to 28 degrees Celsius throughout the year. Here is was a high of 11 and a low of 2 degrees!
What hit me when we reached here was the clear skies. The AQI was around 40/50 while in Bangalore it was 100 plus. Breathing clean air was a joy that only an Indian living in India can understand and relate to.
One sunny day we decided to drive along the pacific coast from Pacifica to Santa Cruz.  The scenes were breathtaking. Our stoop at Pigeon Point was the highlight of our trip.
Pigeon point was earlier called " Whale Point"; probably because one could see whales during their migration in the winter months. It came to be known as Pigeon point as a boat called, " Carrier Pigeon" was hit and destroyed here.
What fascinated me was the beautiful scenery around the place.
The lighthouse is perched at a height. When I visited it, it was under repair and the lens and light used to guide ships were housed in a room nearby.
When we entered the museum, I found the history fascinating.
Pigeon Point Light Station or Pigeon Point Lighthouse is a lighthouse built in 1871 to guide ships on the Pacific coast of California. It is the tallest lighthouse on the West Coast of the United States. It is still an active Coast Guard aid to navigation. The lighthouse was automated in 1974.
The lighthouse tower is closed to visitation, but it is beautiful to see from the outside. There is an accessible boardwalk that leads out to the end of the point with an overlook to view waves, birds, and marine animals including elephant seals. Gray whales migrate past this point from January through April and can be seen from the overlook.
Lighthouses employ a lighting technology developed by French physicist Augustin Fresnel. Fresnel's revolutionary design uses glass prisms at the top and bottom to surround a single light source. When the lighthouse is lit, the prisms refract the light making it more powerful. The light can be seen for around 21 miles!
The lens at Pigeon point sits on wheels and rotates by a mechanism similar to a grandfather clock. With the advent of electric power, a small motor eliminated the need for hand winding.
Sharing some breath-taking photos of Pigeon Point lighthouse and its surroundings….